With my first child, a cesarean wasn't even on my radar...
But at 35 weeks, my baby was in a footling breech position and all of a sudden, I was on the road to a surgical birth.
After envisioning a vaginal delivery - surgery terrified me - there I was, on the operating table, at a little after 5am. And supremely disappointed.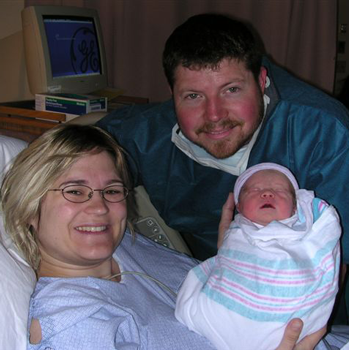 I didn't want a repeat cesarean for my next baby
My OB told me right after my cesarean that I would be an excellent candidate for VBAC, so I knew that there was another option.

Yet, I had a lot to learn and what makes me scared is the unknown. So I reduced my fears by diving into the facts.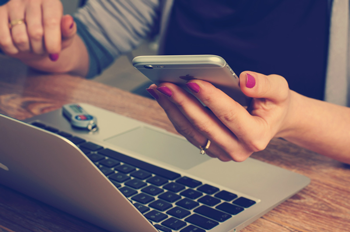 Through that process, I was able to make an informed decision about what was right for me.
But I also uncovered something I didn't expect: how few birth professionals felt confident talking about VBAC.
They didn't have the time or skills to really dig into the research and the presence of VBAC bans in their community made them question what was really safe.
My victorious VBAC
Three and a half years later, through my research, planning, and the whiff of luck that is always at play in birth, I was able to have a victorious VBAC with my next child and meet my sweet son.
My recovery was so very different. I felt like me, with a baby, and it was an entirely new experience of motherhood.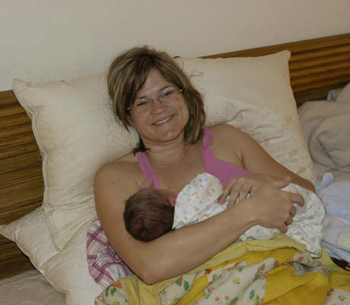 So much more than my son was born that day
My journey from cesarean to VBAC lit a fire in me. I learned how VBAC really is a safe and reasonable option.
Yet, so many professionals struggled to uncover the truth about VBAC and the idea of doing the research on their own felt overwhelming. I knew I could help.
So at two weeks post-partum, sitting on my hemorrhoid ring which I deemed "The Throne," I started VBAC Facts®.
Within three years, I had created this program and was traveling the country speaking as a California Board of Registered Nursing Continuing Education Provider.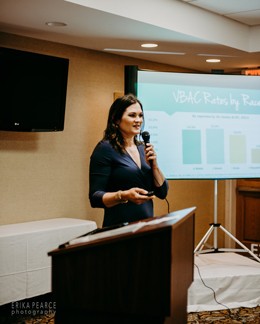 People describe "The Truth About VBAC for Professionals" as outstanding, easy to understand, non-judgmental, priceless, and the best resource to date.
That's because there is no other training out there that weaves together the medical evidence with the political landscape providing you with a comprehensive yet even-handed perspective on VBAC.